Mrs Crimble Jam Coconut Rings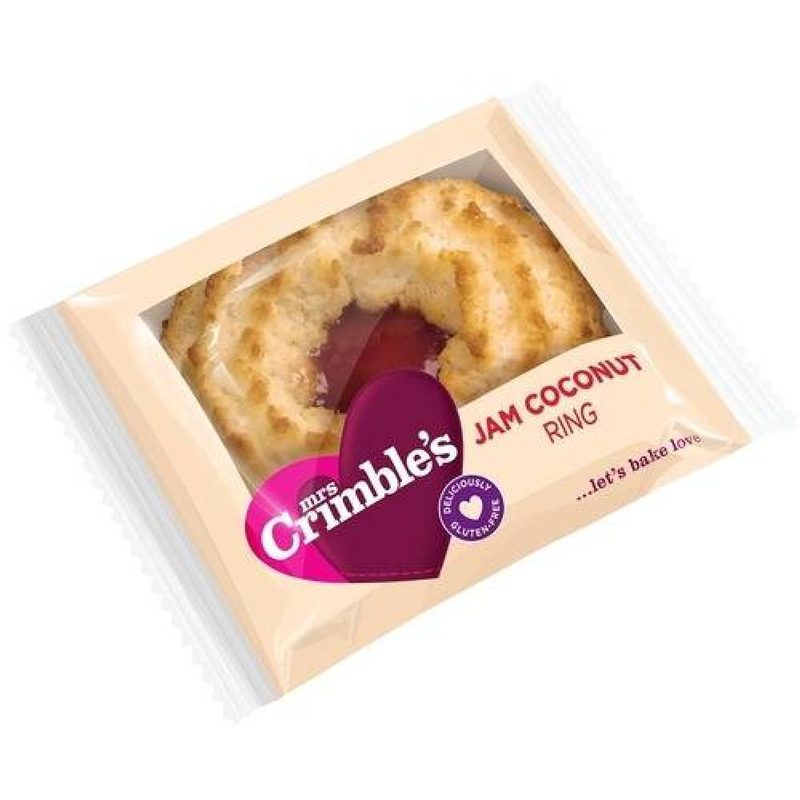 Imagine a large Jam Dodger type biscuit only made with coconut. A perfect kids treat full of coconut with a lovely moist jam centre.
Just because one member of the family is on a special diet doesn't mean you all have to suffer, these taste great and are suitable for all.
This product is suitable for those following a strict coeliac diet and is recommended by the Coeliacs Society